Whether you're recovering from an injury, dealing with chronic pain, or just need to unwind, massage therapy can help you heal.
Book Now
Understanding Massage Therapy
Massage therapy is a recognized method of soft tissue (muscles, ligaments and fasciae) and joint assessment and treatment. It promotes healing by increasing circulation, realigning the body and improving movement. Massage therapy has also been shown to reduce anxiety and depression.
In traditional massage therapy (Swedish massage), your registered massage therapist (RMT) will use compression, stretching, gentle joint mobilization and soft tissue kneading to help you relax. We also use a number of other massage therapy modalities to help you achieve healing.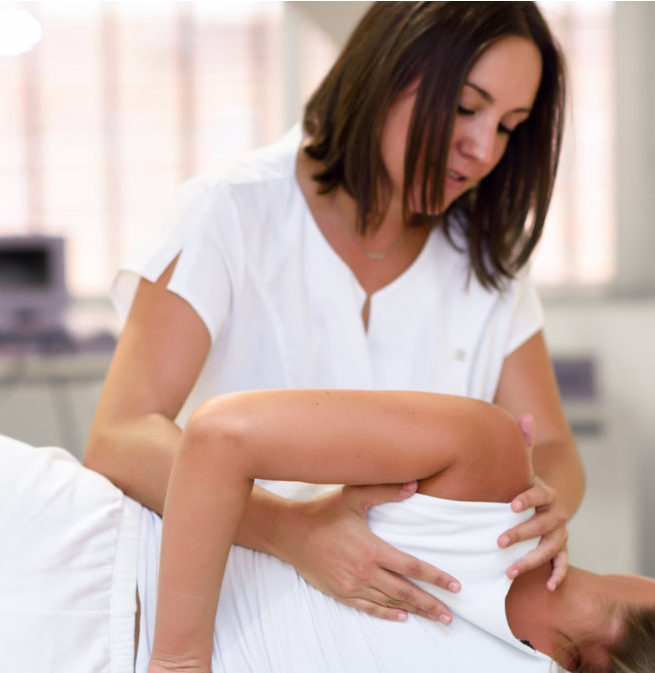 Conditions Treated by Massage Therapy
Massage therapy has been shown to be beneficial for many types of pain, pregnancy issues and emotional/psychological conditions, including:
Repetitive stress injuries
Back problems
Sports injuries
Headaches/migraines
Muscle tension/pain
Pre- and post-pregnancy pain
Pregnancy-related swelling
Depression
Anxiety
View Services